"The Avenues - planned and built from the late nineteenth century to the early twentieth - are four long, parallel tree-lined streets of terraced houses, linked by two shorter cross streets.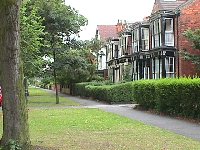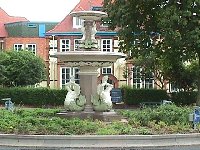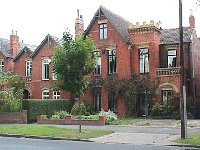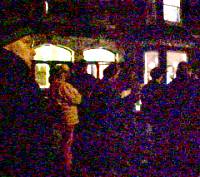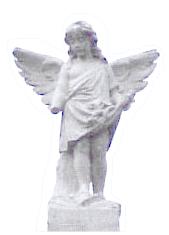 Angel on top of a house
in Westbourne Avenue
The architecture has a delightful disparate conformity: small stretches of different fašades behind which stretch long narrow houses and gardens. There are a few detached castellated fantasies - and six wonderfully ornate Gilbert Scott houses which are listed as buildings of outstanding quality and historic interest.

Also listed are the cast iron fountains, curvaceous pyramids of mermaids, dolphins and herons (designs copied from Versailles). Currently, alas, there is only one in situ, the remaining two having recently been destroyed by careless drivers. We hope to replace all four (donations joyfully accepted!)

Residents of the area display the same delightful disparity as the houses - all ages, stages, different occupations, united by their pleasure in their homes.

The Residents' Association exists "to help retain the unique character of the area and support its community spirit"; the Committee monitors planning applications and acts as a bridge between planners and residents. We've lost many of our street trees in the past few years - a felling programme accelerated by subsidence claims. So it is especially exciting to have creation arising from destruction."
Stephanie Wilson
Chair
The Avenues and Pearson Park Residents Association
We gratefully acknowledge the contribution made by Jacksons (Family Food Stores) to our funds for this tree sculpting project